How to get rid of Tumblr ads
How to block ads on Crunchyroll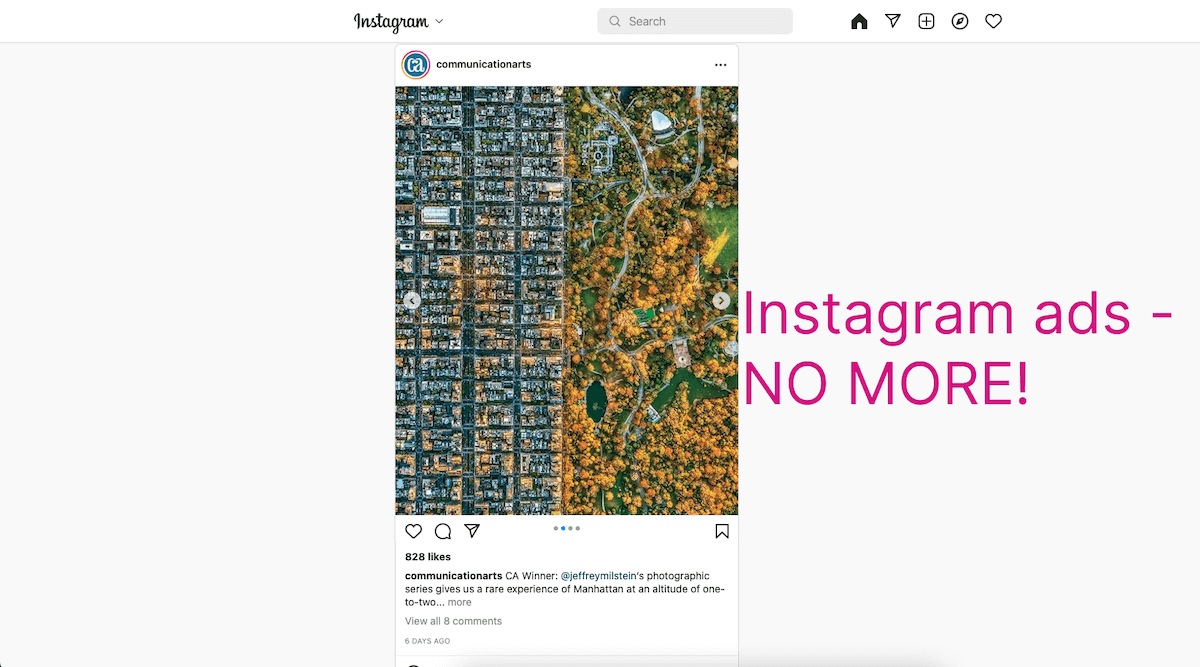 Instagram is a fascinating social platform that allows you to connect and interact with people from around the globe. Unfortunately, Instagram is losing its purpose. It is no longer a fun-filled social app but an advertising engine, where you are constantly forced to view ads, and you can no longer see posts from your genuine interests, friends, or things that are more relevant to you.
Today's Instagram feed is an awful jumble of all kinds of ads that are often not targeted at the right people. The good news is you can still gain back control over your Instagram account.  Are you looking for a way on how to block ads on Instagram? This guide will help you enjoy the best way to block ads on Instagram without impacting your surfing experience. 
How to block Instagram ads
Unfortunately, Instagram offers no real default way to disable ads because Instagram does not offer a premium ad-free experience. 
So, are you ready to know how to block Instagram ads? BlockZilla is the answer to your problems. The splendid app works only on desktops and is accessible to any browser you like including Chrome, Edge, Firefox, and more. Once you install BlockZilla on your browser, it begins automatically shutting down ads and transforming your Instagram browsing experience. With BlockZilla, you have the perfect solution to block ads, pop-ups, redirects, sponsored posts, and more. 
What are the Benefits of Blocking Ads on Instagram
Trying to enjoy content from your interests on Instagram seems like walking on hot coals. Your feed only feels like there are millions of businesses trying to sell one product or the other. It's also harder to see posts from the people we follow. We often spend hours mindlessly scrolling before we can view posts from our friends and interests. 
Undoubtedly, it is no longer possible to enjoy surfing just for pleasure. So, using an ad-blocker has become necessary to speed up the amount of time spent on the platform while ensuring we can focus on posts that matter to us. That said, BlockZilla is a powerful ad-blocker, unlike any other ad blocker. It also functions as a content filter and will methodically remove anything that looks and feels like an ad. Plus, you will love that Blockzilla does not just work on Instagram. It is a wonderful, affordable solution to eliminate ads on all your social media websites and other web pages. 
Will I Still be Able to See all posts on Instagram?
Yes, you can still see posts on Instagram with a sharpened focus. Blockzilla cleans out your Instagram feed, so you can now focus on posts and stories shared by your actual interests and friends.