How to block Cookie Pop-ups
How to block Quora ads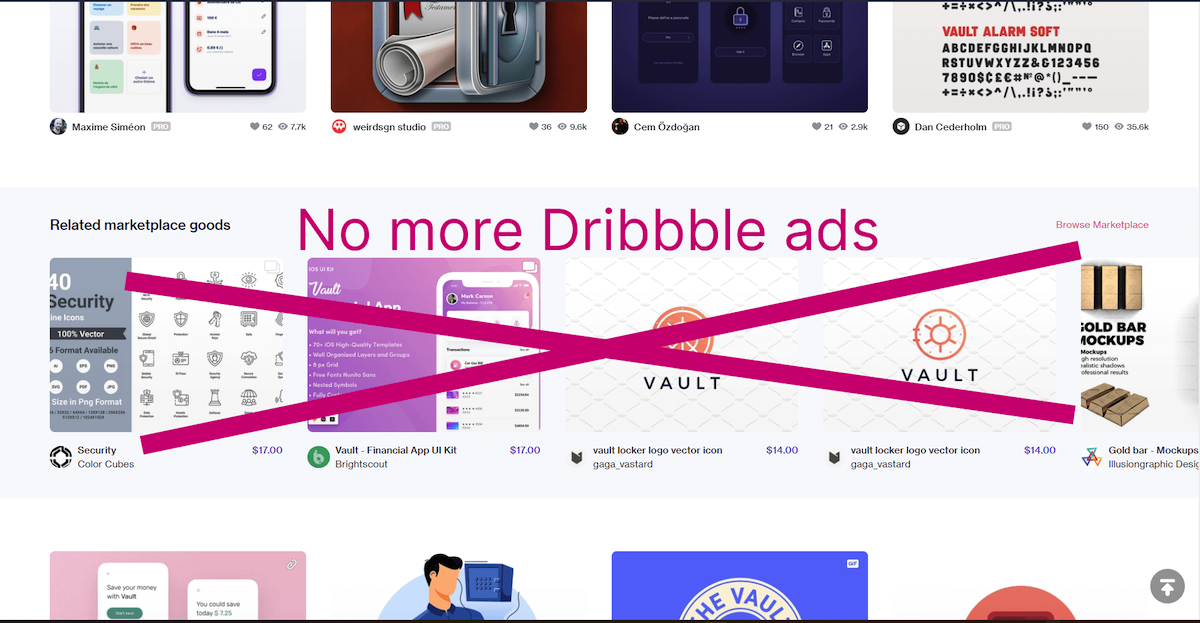 Dribbble is a fantastic platform for creatives, designers, and small businesses. At its core, Dribbble works like a design portfolio that allows creatives and designers to showcase their skills and gain inspiration from one another. However, Dribbble has since evolved into a job and recruiting site. 
Recently, Dribbble introduced a new feature allowing diverse businesses to run picture and video advertisements and boosted feeds. If you are a designer or creative on Dribbble, you may be interested in knowing how to block Dribbble ads to take back control over your design space. Luckily, there is an efficient way to stop ads from appearing within your feed.
How to block Dribbble ads
When you wish to know how to block Dribbble ads effectively, look no further than BlockZilla. BlockZilla works directly from your desktop via your favorite browsers such as Chrome, Edge, Yandex, Opera, Vivaldi, Safari, Brave, and Firefox. All you need to do is install the BlockZilla browser extension. BlockZilla is a powerful tool that eliminates ads from your feed, enabling you to experience Dribbble just as it was meant to be.
Using BlockZilla to block Dribbble ads
One of the reasons BlockZilla is famous and reliable is that it blocks ads not only on Dribbble, but on many other websites. So with BlockZilla, you don't have to pay individual subscriptions on multiple websites such as Tumblr, Reddit, and Quora to surf without advertisements. With BlockZilla, you have an amazing browser to block ads across diverse platforms and declutter your Dribbble workspace without wasting tons of money on these subscriptions. 
What are the Benefits of Blocking Ads on Dribbble
As a designer or creative, you wouldn't want to be distracted by ads when seeking inspiration or focusing on a task. Ads are intrusive; they beg for your attention and wish to keep it right there. 
Hence, when you have no choice but to deal with ads while trying to brainstorm a design project, find mockups to fit your sketches, and more, your productivity and motivation may take a nosedive. So the question is - how much time do you have to spare for watching ads when what you desire to do is ticking off tasks on your to-do list? 
Luckily, you don't have to watch your work and advertisements compete for your attention. Blocking ads on Dribbble allows you to stay focused while surfing through Dribbbles space, leading to higher efficiency and productivity. 
Will I Still be Able to See all posts on Dribbble?
Blockzilla only eliminates ads from your feed without affecting the way you browse on Dribbble. So you will still be able to see all the inspiration and posts you want on Dribbble after you enable BlockZilla.